How Guest Posting Can Help after Penguin 2.1?
Google's algorithm updates have revolutionized the SEO industry. In an effort to improve their own search engine services however, Google also affected the livelihood of many people who rely on search engine traffic for their online businesses.
In the past, links have been the primary factor that Google uses to determine the order that web contents appear in search engine result pages (SERP). This led to black hat SEO practices like link building which allowed spam contents to overtake great contents in the SERP.
Google's Penguin algorithm updates continue to improve to prevent websites with shallow and low quality content from ranking higher than those websites with better contents. Penguin 2.1 is the latest of these updates.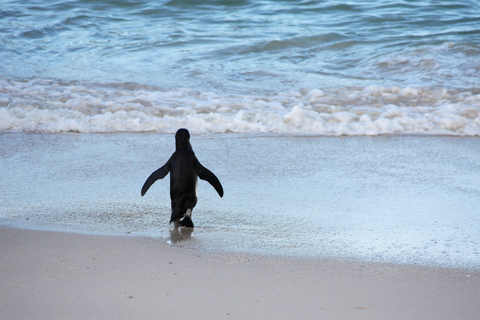 How does Penguin 2.1 affect my website ranking?
Webmasters who already made precautions in the past Penguin updates should only experience minor traffic decrease with this algorithm update. It focuses on link building practices that are still being practiced by some online marketers.
For precautionary measures, you should check all your inbound links that have do-follow attributes. Check the overall online reputation of the sources of these links and take measures if they are hurting your SERP rankings for the keywords that are important to your business.
Webmasters who do a lot of guest blogging should also observe caution. The practice of guest blogging will only be effective if it is done properly.
How Guest Posting can help after Penguin 2.1?
As mentioned above, bad links are the target of most of the penguin algorithm updates. Link number and quality however, are still significant signals used by the Google algorithm in determining a website's SERP rank for specific keywords.
The challenge for webmasters is creating a collection of high quality links for their websites that will not be penalized in the future. One of the best strategies to use is guest blogging.
Find high quality websites that will allow you to post engaging content on their website as a guest blogger. Some of them will allow you to have links in your contents. You should only post in websites that have a good online reputation. They should be real websites with high quality content. It also helps if they have a lot of monthly visitors.
In return, you should contribute great content to their website. Good websites will not accept your contributions if your contents are shallow and low quality.  If your content captures the interest of the website visitors, it will gather a lot of social media shares which will be beneficial for you and the host website.
Author Bio:- Alisia Gomez is an Online Consultant for Guest blog service. Alisia Gomez likes blogging about online strategies that are related to SEO, Content, PPC & Lead generation Social Media Services.